I often get asked, "can I pay with Payoneer?" (or another method).
While I send invoices via PayPal, you don't have to pay with PayPal if you prefer another method. In fact, many of these other methods are preferrable to PayPal (since PayPal keeps a hefty percentage of all payments).
Below, I have attached a graphic showing all of the payment options available.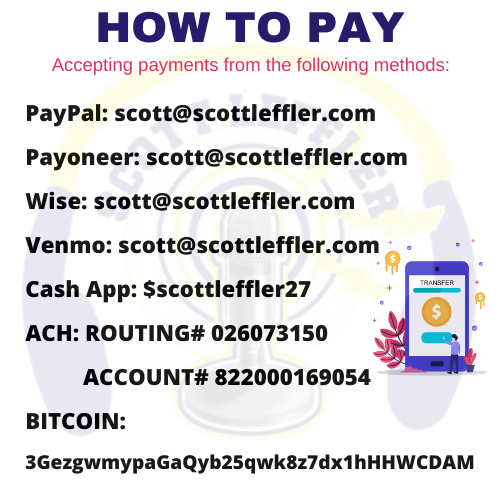 If you have any questions, please let me know!