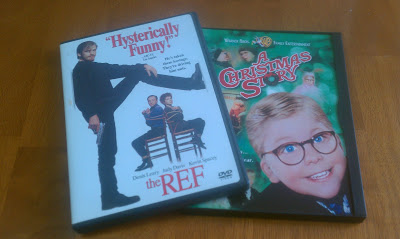 Apparently, I own only two Christmas movies. Granted, they're good ones, but still …
My "collection" includes "A Christmas Story," possibly the best Christmas movie ever made, and "The Ref," one of my favorite Christmas-oriented movies that isn't a Christmas movie.
Missing from my collection, however are "Elf," "It's a Wonderful Life," "Miracle on 34th Street," "The Santa Claus," "How the Grinch Stole Christmas," the "Home Alone" movies and more.
Obviously, I need to fix this horrible atrocity. And it just made me wonder … what is YOUR favorite Christmas movie? I'm not looking for Christmas specials. I'll get into that in a future post.