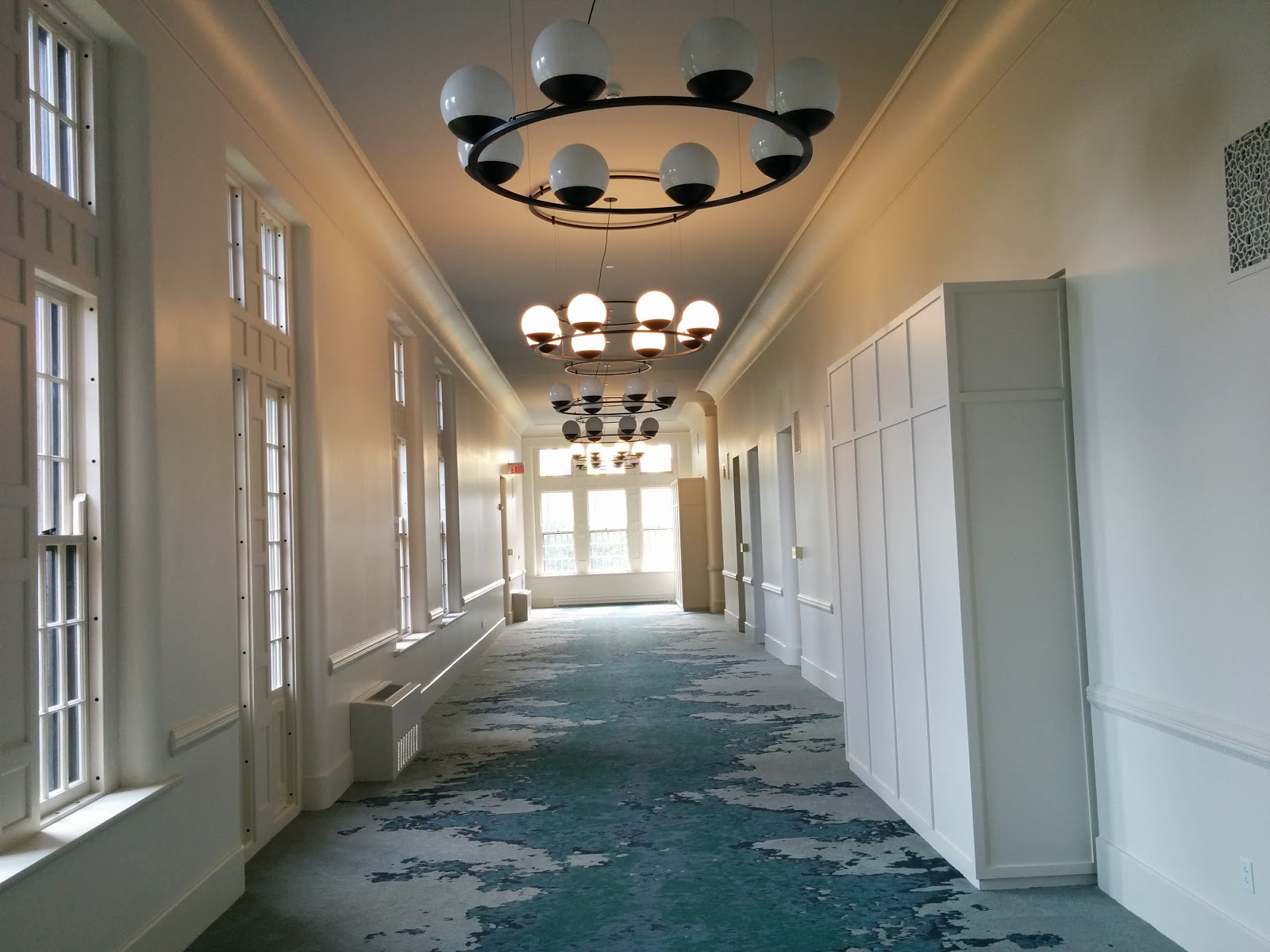 I may be one of the few residents of Western New York who hadn't broken into Buffalo's former Richardson Complex near Buff State. I've seen photos and heard stories about the former psychiatric center — or "insane asylum," if you prefer. But I'd never been inside and didn't really care to — until Thursday.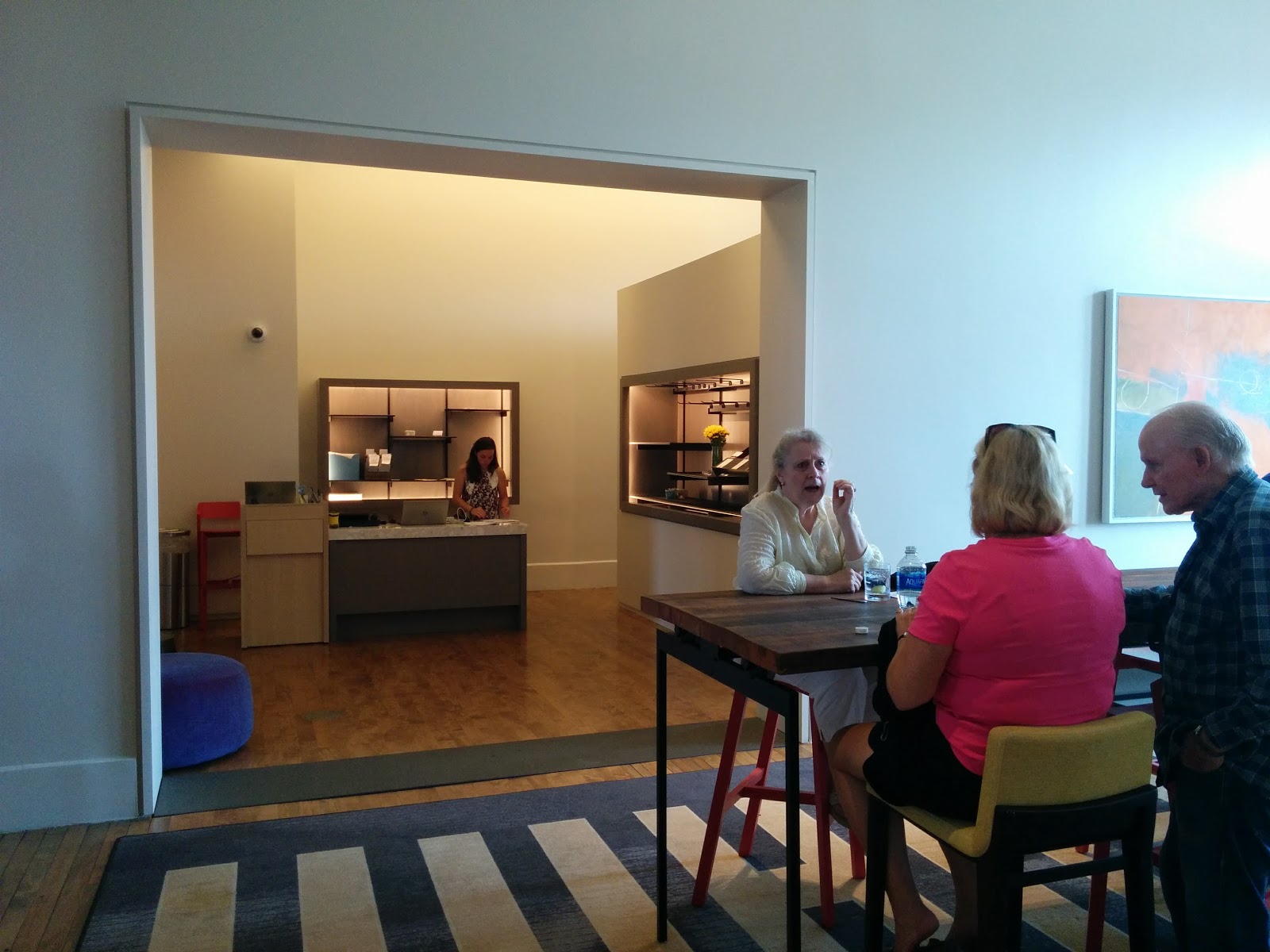 Recently refurbished and now open as "Hotel Henry," the former Richardson Complex — or at least a large part of it — is now far from abandoned. An Art Walk held there on Thursday showcased the fact that while the building hasn't been remade plank by plank, there is once again hope residing there.
As the top photo shows, the designers took great pains to retain some of the "urban decay" that intrigued so many about the building. That carpeting, while having the appearance of falling apart, is brand new — and likely quite expensive. The photo at right, meanwhile, shows some of the more modern amenities.
There's a whole bunch more photos available here.
Kudos to the architects, contractors, and all involved in re-opening the portions of the Richardson Complex that have opened thus far. It's gorgeous.
Now, let's contrast this with a "Did You Know" video (below) that popped today showing 52 abandoned places. I voiced the intro on this, but honestly, the part I love is the part after I stop talking. (I have a feeling there may be others out there who also love when I stop talking.)
Obviously, some of these abandoned places are beyond repair. Fortunately, they still hold their own intrinsic beauty.
Thursday also included a trip to Allen Burger Venture. More on that later. For right now, I gotta voice some things.