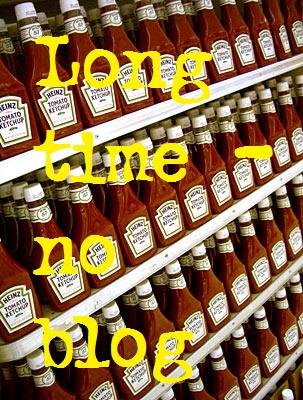 You would think that four days of vacation would have given me plenty of time to blog … but the opposite was true. We were going, going, going the whole time.
So now there's about 100 things that I want to talk about. I won't get to them all in this post, but I'll highly a choice few.
The spat between Jack Davis and Jon Powers gets uglier by the day. The latest uglification of local politics is a new website put out by the Davis campaign made to look like Jon Powers official website, but highlighting the negatives.
The website, powersplatoon.com, says Powers "flips on choice," "flops on Iraq" and "fails on FISA." It also lists his supporters as strip club owners, lobbyists and PACs.
Fellow blogger BuffaloPundit doesn't like it:
First off, it's not a parody site because it's not funny. Seconly, it's not protected by the fair use doctrine because it's not using mere excerpts of Powers' work product, but has completely mimicked his site in an effort to confuse and trick the reader. Everything right down to the logo, the font, the layout, and even the portrait, originally shot by Clarence photographer Chuck Eckert.

All of these items are protected by automatic copyright held by Mr. Powers. We all expected Jack Davis to use his millions to smear Powers. None of us expected him to do it by breaking the law and deliberately tricking prospective voters.
BuffaloPundit goes on to say that "Davis just crossed a line from campaigning to outright fraud."
But the Buffalo Bean doesn't mind it at all:
While Powers is the favored candidate of the nutroots for NY-26, Jack Davis is the most despised (probably because he's a wealthy, successful businessman) so, the existence of the Powers spoof site was, to say the least, not well received, and Davis was excoriated for daring to criticize the anointed one, Jon Powers.
Now, I've said repeatedly that Jack Davis is no Democrat. But I'm starting to wonder if he's helping Chris Lee and the GOP more than he's helping himself or any "fellow Democrats." Personally I find the website distasteful. But that's just me.
One of the things the website aims to do (and something that the Buffalo Bean has been trumpeting) is that a great deal of Powers campaign cash has come from outside the district. A story in the Union-Sun & Journal over the weekend shows that Jon isn't alone in that.
Most of the money (State Sen. George) Maziarz raised came from outside his 62nd Senate district. By the ZIP codes listed with each contribution, about $20,000 came from individuals, partnerships, corporations and political action committees — PACs — based in the district; the remainder, more than 90 percent, came from out-of-district sources.
The story goes on to point out that Maziarz recieved $9,500 contributions from Smokin' Joes, Leslie M. Westreich, Shira Westreich, Jaclyn Yashar, Gayle Yashar, Josh Yashar, and James A. Schlesinger. Five of those seven donors share just two last names. Interesting, huh?
The Buffalo News says that the Maziarz camp didn't challenge the petitions of Brian Grear or Don Hobel, his two opponents for the year.

State Board of Elections spokesman Bob Brehm said Friday that no specifications had been received to back up the general objections filed to petitions submitted by Brian D. Grear, who is facing Maziarz in a Republican primary and also has the Democratic endorsement for the November election, and by Donald G. Hobel, who is challenging Maziarz in a Conservative primary.
I have no idea what to make of that. I imagined George would nitpick every signature.
The presidential race gets stranger and stranger. First John McCain blasted Barack Obama for not visiting Iraq. Then he blasted him for visiting Iraq. Then he blasted him for not visiting troops. Then we heard the Pentagon asked him not to. Then McCain airs an ad attacking him for not visiting troops … complete with images of him visiting troops. It's enough to make your head spin.
Personally, I think McCain is starting to grasp at straws and look desperate.
A Gallup poll lists Obama with a seven point lead in their most recent poll: 48 – 41.
Could all that desperation cause McCain to pick a running mate for the sheer sake of getting some publicity? This story in the Washington Post would indicate so.
Two top aides to the presumptive Republican nominee said the decision is likely to be announced after Obama returns from Europe on Sunday and before the Beijing Olympics begin Aug. 8. They said the campaign fears that unanticipated events coming out of China — whether in the form of athletic accomplishments or human rights protests — could deflect attention from the announcement if it were made during the Games.
The list of likely contenders includes former Massachusetts governor Mitt Romney, Minnesota Gov. Tim Pawlenty, Louisiana Gov. Bobby Jindal, former U.S. budget director Rob Portman and former Pennsylvania governor Tom Ridge.
Another story I read indicated that Pawlenty had cleared his schedule for today … a potential indication of … ? Of course, last week the news made a big deal of the fact that McCain was going to Ohio … and might that mean a Rob Portman VP? Then it turns out, McCain just wanted a sausage.
Finally, this post by another fellow blogger, Rus Thompson, kind of bothered me. It seems to indicate that the country was in great shape just two years ago … and then the Democrats got elected to Congress. Now it's all a mess.
I'm certainly not going to defend the Democrats in Congress. But I'm pretty sure we were headed down the tube when the Dems got elected. Have they fixed things? No. But to blame them solely while claiming that GW Bush is doing a great job … would seem to me that someone is wearing blinders.
Like I said. I have a million things to talk about. But these are the ones really on my mind.
More later.