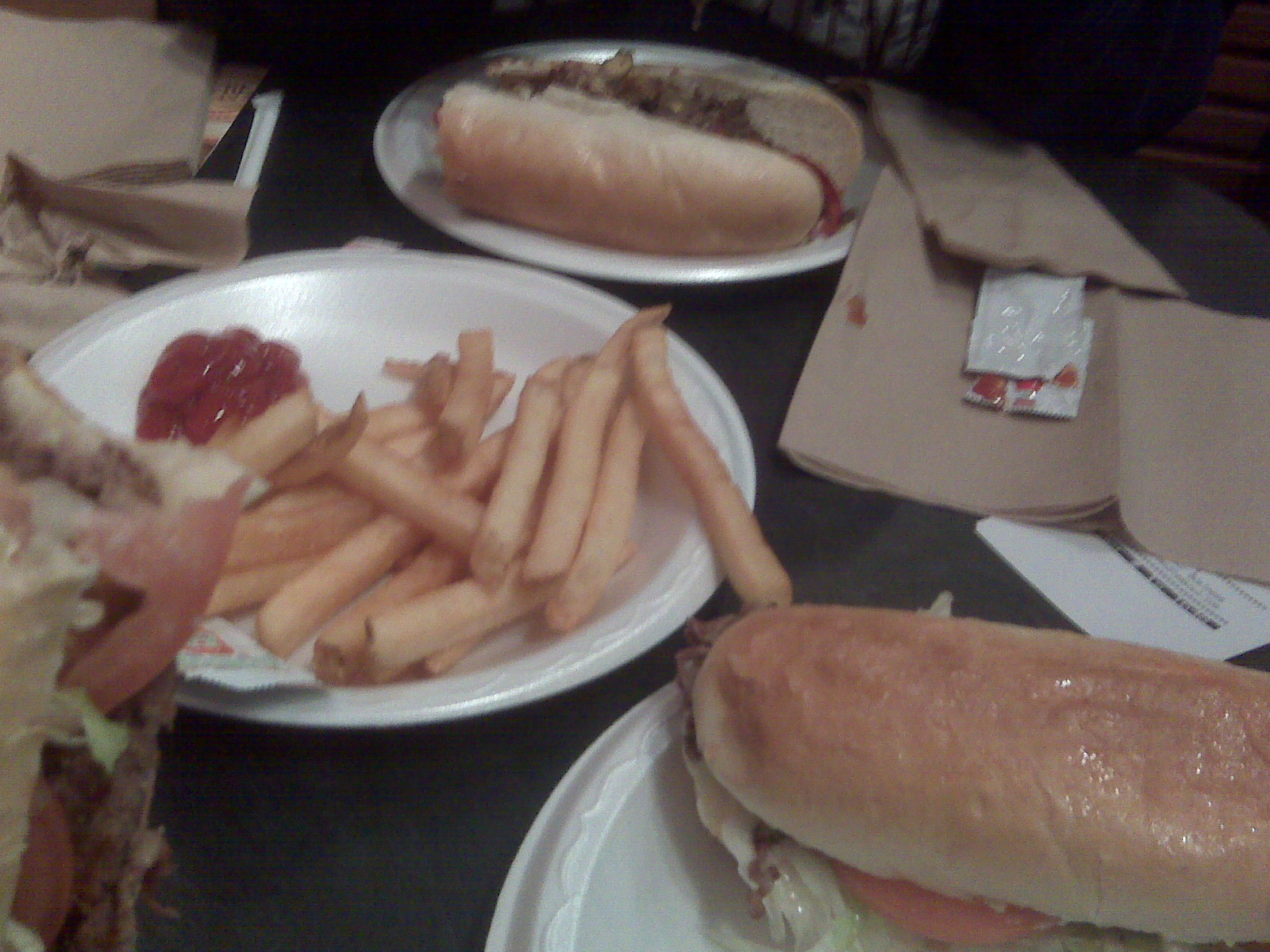 So the new Jim's SteakOut opened yesterday in Lockport and – of course – I had to be one fo the first to try it.
It was very good. Better than expected to be honest. But there were a few mishaps. They screwed up part of our order and forgot the poutine, which would have been fine by me. I think that stuff looks nasty. But it was on the list, so we had to get it.
Rumor has it, they're going to try to stay open until 5 a.m. everyday. So that'll be nice for people like me who oftentimes forget to go to bed.
I'll be back. I assure you.